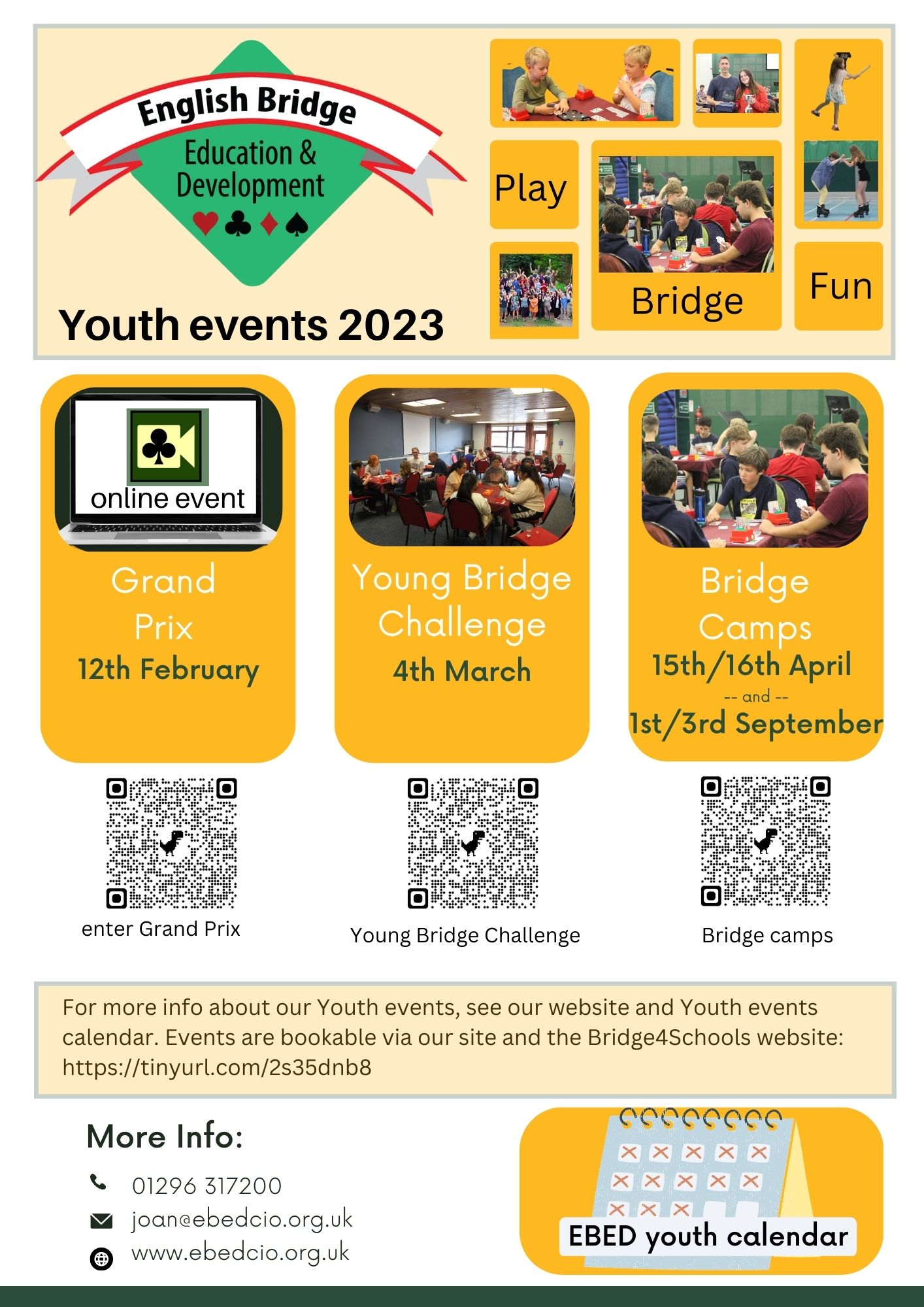 We have teamed up with Bridge4Schools to advertise and manage booking for some forthcoming events.
Don't miss out! Book your entry for:
Third Grand Prix Event : this Saturday, 12 February 2023 (online)
and coming up next month: Young Bridge Challenge, a half-day (face to face) teams events for school-age bridge players held at Loughborough Grammar School. This year, for the first time including a slower paced section for less experienced players.
See also Youth Calendar page for information.