Junior Teach-In 2020
Please note: due to the Coronavirus alert, the Junior Teach-In may be subject to cancellation. EBED will give as much notice as possible if the event is to be cancelled. We would also advise you to book flexible accommodation and travel arrangements if either is required in order to attend the event.
28-30th August 2020
King's Park Conference Centre, Northampton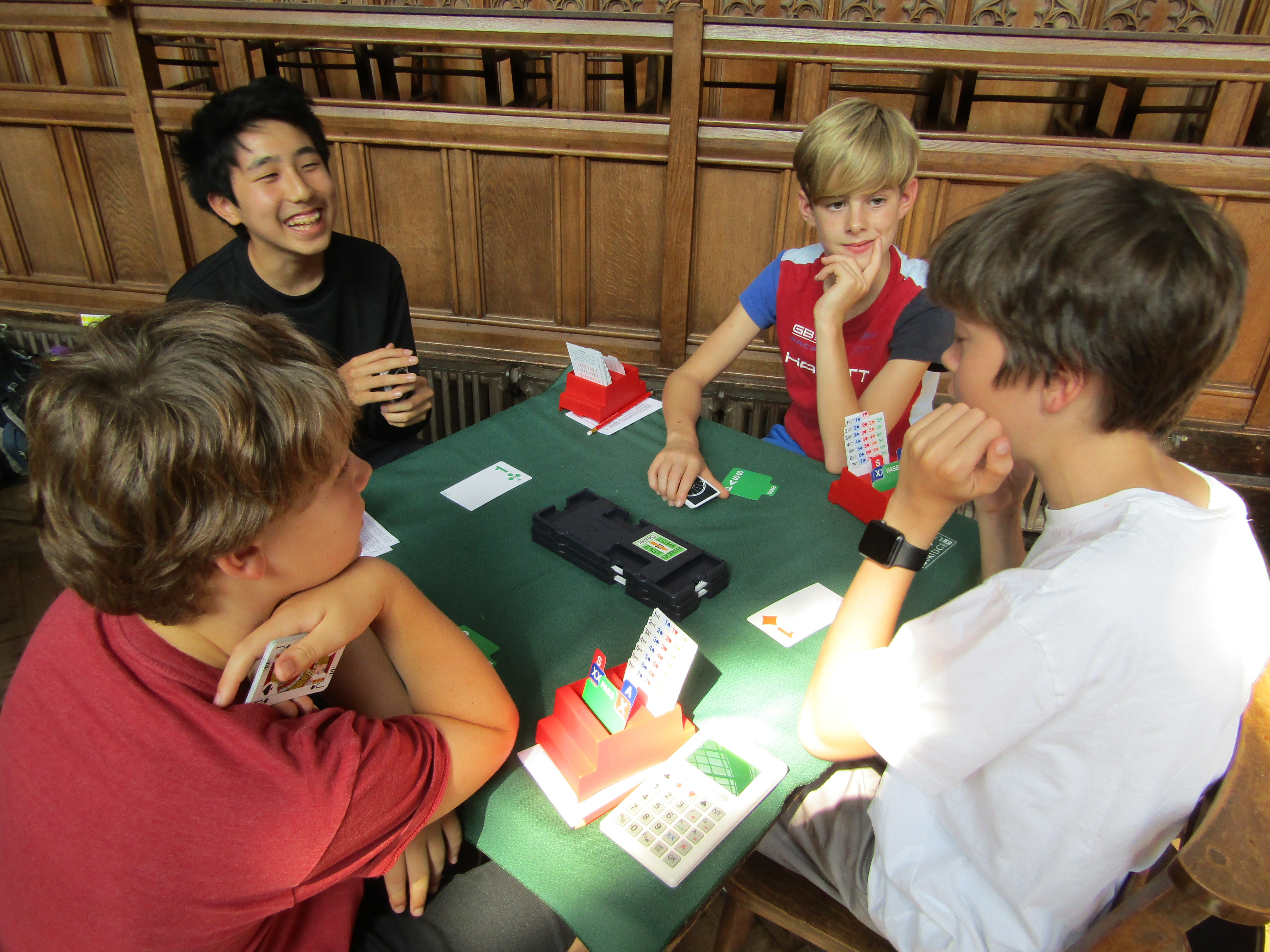 Summer holidays can seem never ending when you are trying to come up with new, fun things to do with the children and grandchildren, week after week. Well fear not, EBED have got you sorted!
Booking is now open for the EBED Junior Teach-In 2020 and with this event just around the corner, why not come and enjoy a packed weekend of Bridge Tuition, Coaching and plenty of Play for all young people.
This fun filled event is being held at The King's Park Conference Centre, Northampton, from 28th - 30th August 2020. The price is £150 for Juniors and £180 for accompanying Adults including Full-Board accommodation, the Bridge and other fun activities! Non-Residential places are also available. To book online, please click here
For more information, contact Giles Ip on 01296-317228 or e-mail giles@ebedcio.org.uk.